A conservation Project to keep Europe a wild place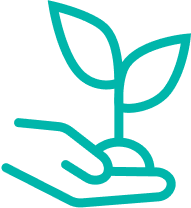 A volunteering experience to protect Marsican brown bear in the heart of its habitat "Parco Nazionale d'Abruzzo, Lazio e Molise". Volunteers will learn monitoring, research and data collection methods to protect this threatened species. Thanks to daily interactions with local staff, volunteers will learn how to track Marsican brown bear and how to promote the protection of its habitat, where the bear will be able to find its equilibrium and to breed. They will learn which are the main threats to this species' survival and will help to build electrified fences.
They will discover all national park's areas and will learn to recognise wild animals' trails and prints. Volunteers will have the chance to discover villages and traditions of the Apennine area, whose beauty is often forgot and underestimated.
💡 Becoming a
LOTO member
is essential for everyone interested in our reality and willing to participate in the activities and projects promoted by LOTO. The process to become a member is simple:
contact us
for all the details!
Curiosity: "Parco Nazionale d'Abruzzo, Lazio e Molise" is considered as Europe's "green lung" and is a precious natural heritage, which we must protect not only to save threatened species but also for ourselves and our future generations.
The project is organised in partnership with Salviamo l'Orso Onlus – Associazione per la conservazione dell'orso bruno marsicano.
A

LOT O

F BEARS
Frequently asked

questions
You will live a couple of weeks in a wild area of Italy, so you have to be ready for adventure, please do not forget to buy repellent, head torch, hiking boots, eco-friendly sunscreen and green bath accessories.
Travel is great only if shared: if you are planning a trip with someone you want to leave with, please let us know your request so that we can manage it at our best. On the contrary, you are on your own? No problem, you will have the chance to meet new people on your way.
We proudly work with partner involved in social and environmental activities in remote areas around the world, but don't worry about safety, we are going to guide you step by step, through all the sanitary arrangements, so that you will be ready for the adventure.