Schooling and Community Empowerment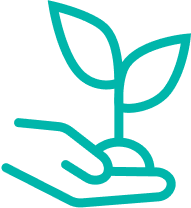 This journey is dedicated to all people wanting to leave home a little bit of comfort and to join an educational program. The project was created by a Nepalese NGO and is based in a remote area between Kathmandu and Pokhara. It aims to offer a free school program to children living in the poorest villages in the country, as they are most likely to live far and out of society.
The project works all year long and involves some simple rules for participants: volunteers are meant to attend the program at least for a month and to be able to speak English very well if they want to be involved in teaching activities. If their English is not so good and they can stay only for one, two or three weeks, they can be involved in more practical activities, such as working in the garden and taking care of plants, helping with the construction of the new school building, working with local staff to organise playful and educational activities and special workshop – music, theatre, sport, cooking.
💡 Becoming a
LOTO member
is essential for everyone interested in our reality and willing to participate in the activities and projects promoted by LOTO. The process to become a member is simple:
contact us
for all the details!
Nepal has an extremely varied territory, from lands – 80 m above sea level – to Mount Everest, which is 8,848 m tall – the tallest mountain on earth! In this country you can find the tallest peaks in the world but also huge jungles, which host tigers, leopards and rhinos.
Nepal is an extraordinary land, from Kathmandu valleys to trekking routes at higher altitude, from Chitwan jungle to Himalaya mountain range. You will have lots of opportunities to travel in this wonderful country.
The project is organised in partnership with Maya Universe Academy.
A

LOT O

F HIKES
Frequently asked

questions
You will live a couple of weeks in a remote area of Nepal, so you have to be ready for adventure, please do not forget to buy repellent, head torch, eco-friendly bath accessories, pencils and educational books.
Travel is great only if shared: if you are planning a trip with someone you want to leave with, please let us know your request so that we can manage it at our best. On the contrary, you are on your own? No problem, you will have the chance to meet new people on your way.
We proudly work with partner involved in social and environmental activities in remote areas around the world, but don't worry about safety, we are going to guide you step by step, through all the sanitary arrangements, so that you will be ready for the experience.