Social activities in Rajasthan and Uttarakhand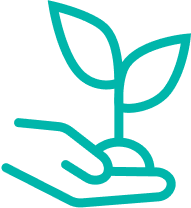 In India LOTO cooperates with two associations, respectively in Rajasthan and Uttarakhand. Two volunteer programs dedicated to local communities with focus on women and children of all castes and religions:
With support to Sambhali Trust's projects, in the city of Jodphur, the volunteers will be involved in the association's activities: working side by side with the local staff, they will have the opportunity to test themselves within an international context, sharing spaces and activities.
The local association supports the financial independence and autonomy of women and girls in difficulty by promoting educational activities through the teaching of Hindi, mathematics, English and sewing and embroidery classes.
Part of the activities are also dedicated to children; thanks to the help of the volunteers, educational workshops, basic teachings of Hindi, English and mathematics and recreational activities are planned.
In the north of India, in a small village surrounded by Uttarakhand mountains, Pyunli gives volunteers the opportunity to join the local and community rhythms by fully sharing their daily life. This is possible thanks to Vinod, founder and local contact person, and his family with whom volunteers will share the accomodation. Volunteers will have the opportunity to plan the daily school activities in collaboration with the local teachers, adding value to the educational and recreational offer. They will also be involved, or will be able to propose themselves, workshops and seminaries for the women of the local community.
🌱 Becoming a
LOTO member
is essential for everyone interested in our reality and willing to participate in the activities and projects promoted by LOTO. The process to become a member is simple:
contact us
for all the details!
Curiosity: Many plants in India have a sacred value, for example, under a "Bodhi Tree" is where Siddhartha Gautama reached enlightenment becoming the Buddha, Mango is instead the symbol of love since is believed that Shiva married Parvati right under one of these plants.
Finally, the Lotus Flower, which emerged directly from the primitive waters, is so esteemed that it has become the national flower of India. It is believed that its stem draws from the mystical centre of the world. The centre of the lotus would, therefore, correspond to the centre of the universe, while its stem and eternal waters are what holds all creation together.
Frequently asked

questions
You will live a couple of weeks in a remote area, so you have to be ready for adventure, please do not forget to buy repellent, head torch, pencils and educational books. It is important to pack light clothes that can cover arms and legs and thicker outfits for the coldest hours, sandals and environmentally friendly products.
Travel is great only if shared: if you are planning a trip with someone you want to leave with, please let us know your request so that we can manage it at our best. On the contrary, you are on your own? No problem, you will have the chance to meet new people on your way.
We proudly work with partner involved in social and environmental activities in remote areas around the world, but don't worry about safety, we are going to guide you step by step, through all the sanitary arrangements, so that you will be ready for the adventure.