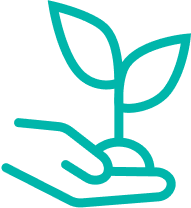 Environmental volunteering on Lampedusa Island is an ideal experience for people who love nature but also care about people. A week full of activities and initiatives created for a precious but vulnerable island. Travellers will be involved in educational and playful workshops for children living on the island, in trips inside the local reserve to clean the environment, in meetings to know and be aware about migrations on the island, in lessons about marine species living in Mediterranean Sea.
We usually plan ecotourism trip to Lampedusa in May and in October, so that the island and its people can welcome you in peaceful way and mood, as the territory is quite complex and usually under pressure during summer months. LOTO creates programs which are suitable to destinations, trying to organize out-of-season departures to fight over-tourism – the phenomenon which tends to create tensions and no-communication between inhabitants and visitors. For any kind of request or further information please fill in our form, scroll to the end of this page!
💡 Becoming a
LOTO member
is essential for everyone interested in our reality and willing to participate in the activities and projects promoted by LOTO. The process to become a member is simple:
contact us
for all the details!
Curiosity: Lampedusa Island is 20 square kilometres large and has 5,000 inhabitants. It is nearer to Africa than to Sicily – it is 113 km far from Tunisia and 205 km far from Sicilian coasts. It is the most southern inhabited place in Italy. The project is organized in partnership with Mar.Eco Osservatorio della Natura and Esther Ada Legambiente. It's not only summer that makes a place…
Frequently asked

questions
You will live a couple of weeks in a small Island, so you have to be ready for adventure, please do not forget to buy repellent, head torch, hiking boots, eco-friendly sunscreen and green bath accessories.
Travel is great only if shared: if you are planning a trip with someone you want to leave with, please let us know your request so that we can manage it at our best. On the contrary, you are on your own? No problem, you will have the chance to meet new people on your way.
We proudly work with partner involved in social and environmental activities around the world, but don't worry about safety, no vaccinations needed for Lampedusa and anyway, we are going to guide you step by step through all the sanitary arrangements, so that you will be ready for the adventure.