When protecting forest you protect a whole community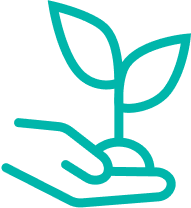 A volunteering experience to enjoy Madagascar's nature and to dedicate yourself to protecting the coexistence of social development and environmental conservation. In Ambositra district, LOTO works with TSIRYPARMA, a non-profit organization aiming to protect forests and to promote research methods, resources' sustainable management and activities to guarantee salaries to local people.
Thanks to this project, you will interact daily with Nicola, the local coordinator, and his family. Nicola has been working there for years, to create a conservation method which can respect and give value to local needs. To fight against deforestation, Tsiryparma promote sustainable agriculture's activities, such as the graftage of small vanilla and coffee plants, which help forests to grow and local people to earn more money.
💡 Becoming a
LOTO member
is essential for everyone interested in our reality and willing to participate in the activities and projects promoted by LOTO. The process to become a member is simple:
contact us
for all the details!
Curiosity: in its forests, Madagascar hosts more than 5% of the species living in the world, but because of illegal activities, deforestation and valuable wood's trade, biodiversity is more and more endangered. Thanks to Tsiryparma, forests in Vohidahy valleys have a future, with new vanilla and coffee plants and the natural growth of endemic species.
To join the project, write us by filling in the form below.
Frequently asked questions
You will live a couple of weeks in a remote area of Madagascar, so you have to be ready for adventure, please do not forget to buy repellent, head torch, hiking boots, eco-friendly sunscreen and green bath accessories.
Travel is great only if shared: if you are planning a trip with someone you want to leave with, please let us know your request so that we can manage it at our best. On the contrary, you are on your own? No problem, you will have the chance to meet new people on your way.
We proudly work with partner involved in social and environmental activities in remote areas around the world, but don't worry about safety, we are going to guide you step by step, through all the sanitary arrangements, so that you will be ready for the adventure.